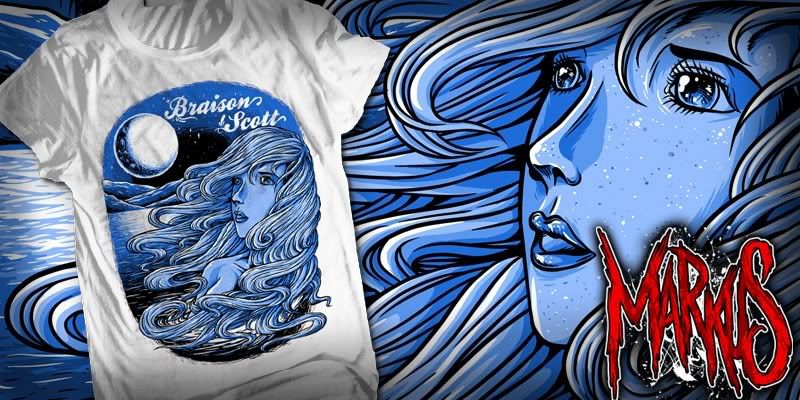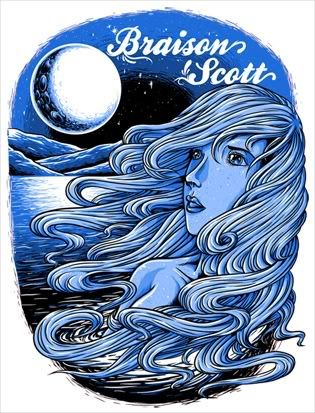 Approved design for Braison Scott, he said he wants somethin like this "What if it was a scene. With a cute girl looking out over a lake scene. With a couple birds and fish in the distance. Land in the distance. Moon in the sky. Hair blowing. Showing at least side of her face. Light blues, moon lit."
and BAM! hahaha quite fun, drawing other than blood and guts hahaha
Braison Scott's a very cooperative guy.. u should check him out here
Braison Scott's Myspace

CHEERS!