A design for cRazEE, a coming soon clothing from US.
A really great guy to work with.. one of a million kind of client i could say..
The brief is to make a 3 shirt with the comic style and a story behind it.
This one is about a woman that is found laying on an alley by an officer. When he's approaching the woman, she feels threatened and out of a sudden, a weird power engulfing and killed that officer instantly. There's also a mysterious creature shaped from the power. After that, she teleported..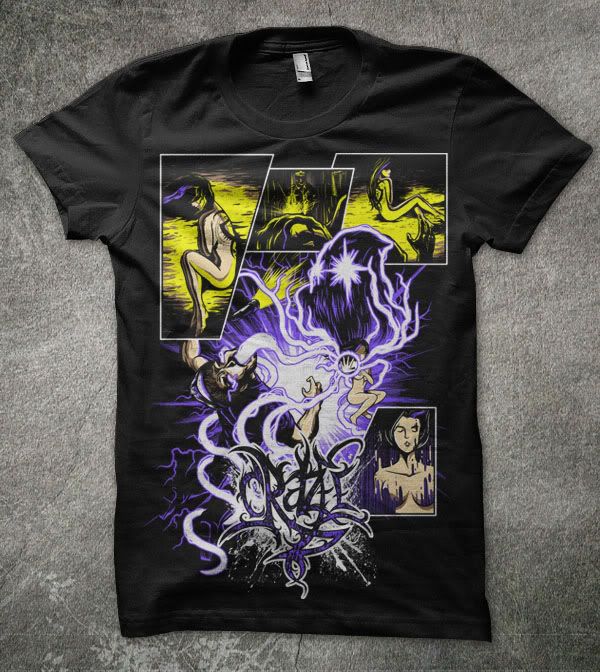 This continues the story from the page 1, the woman that just teleported arrived in the middle of a metal concert. Then, the security grabbed her and again made her felt threatened. Out of nowhere, her body was transforming into a Demon (p.s. this Demon is the one called cRazEE). And cRazEE just went berserk and killed everyone.
The last of the comic series. Scene takes place where Page 1 leaves off. A black vehicle enters the alley just as The Woman is teleporting away. After searching the alley and the body they all gather around the body looking at something, what they see is "cRazEE" spelled out in the blood of the dead officer.
This supposed to be like to cover page of the "cRazEE" comic series i've posted before.
Once again, a really great guy to work with! Lookin forward to work with him again..